About Border Scripts
Border Scripts is a new and very different literary and editorial consultancy founded by writer and publisher, Edward Handyside, whose editing credits include two Man Booker Prize contenders, a shortlist contender for the CWA Ian Fleming Steel Dagger and a winner of both the Man Asian Literary Prize and the Walter Scott Prize for Best Historical Novel.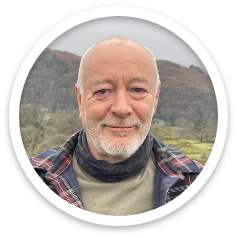 Our background and core skills reside unashamedly in mainstream commercial publishing and professional editing. We don't see our role as being to nurture new writing talent; we don't run writers' workshops or seminars or rent out writers' retreats. All of these things are worthy undertakings and there are many fine and dedicated people engaged in mentoring or developing writers, but that's not who we are or what we do.
Creativity is rarely a problem; there is an abundance of it among aspiring writers. What most aspiring writers seek, and even the most successful published authors still value, is not another writer's take on creativity but professional editorial support from those whose experience lies closer to the commercial market.